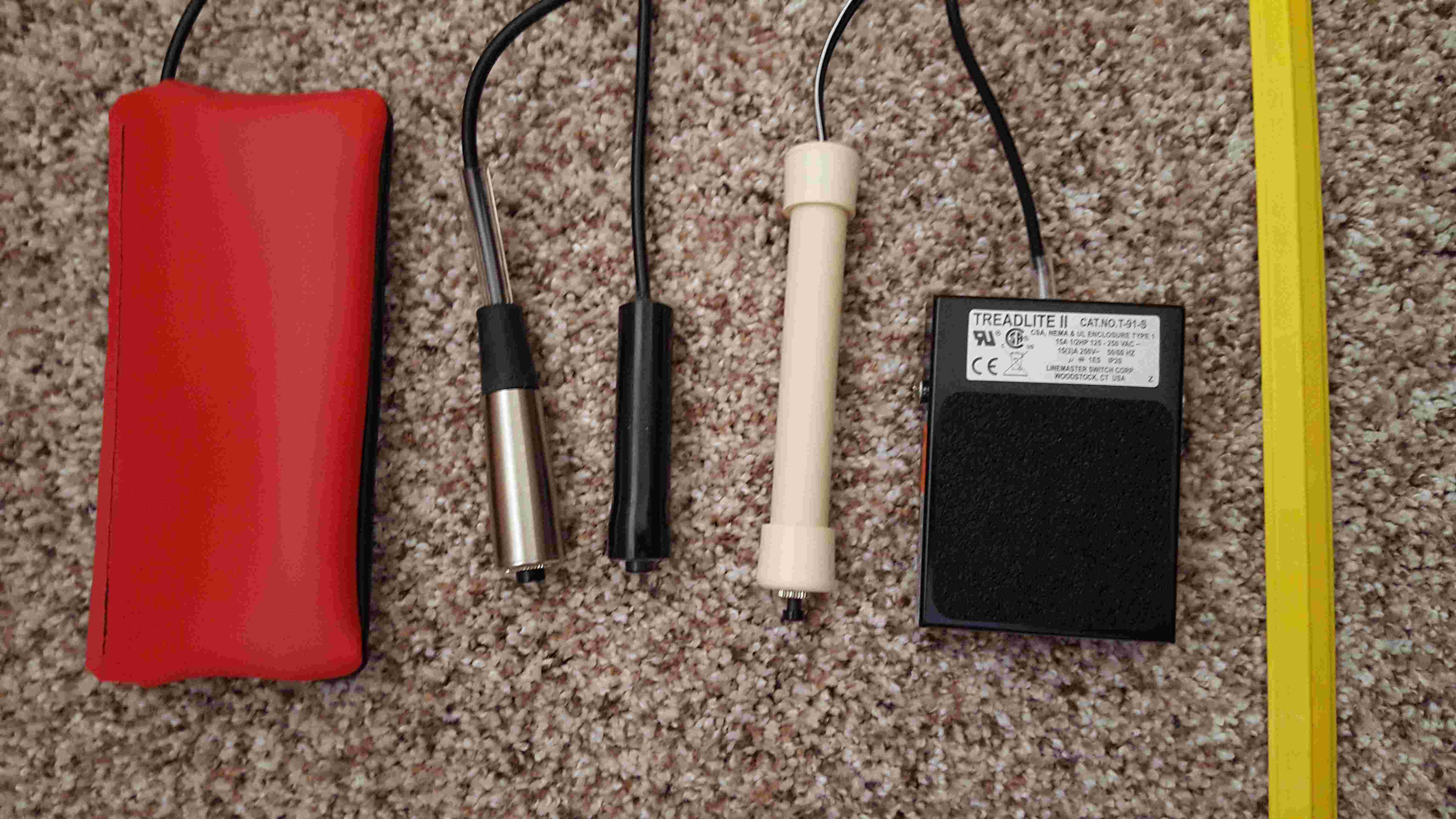 Quizzer input switches
They are described starting from the left. Pricing information is included in the quizbox literature.
Seat Pads for Jump-seat programs. Seatpads are placed on top of the chairs the quizzers sit on and "jump" to buzz in. They come in Red, Yellow and Green, usually with 4 or 5 seatpads in a string, and have the big black octal connector. Blue ones were introduced in 2016 with a smaller mini-DIN connector for newer quizboxes. All 4 colors are available as individual seatpads with an RCA plug. New for 2010 / 2011 season: seatpads are sewn shut, no longer glued.
Pendant (Jeopardy) Switches, with brushed aluminum, soft plastic, and PVC grips. Held in your fist, you push the button with your thumb to signal in.
Handpad: Used as a slap switch by many groups. Used as a seatpad by the Brethren in Christ. Used as a handicapped pad by those who cannot use jumpseats.
Tape Switch: At 4 feet long, it is to be laid out on a table, and many quizzers can reach it to buzz in for their team. Used in Knowledge Bowl quizzing.